Jan 4, 2022
Estimate your home's energy efficiency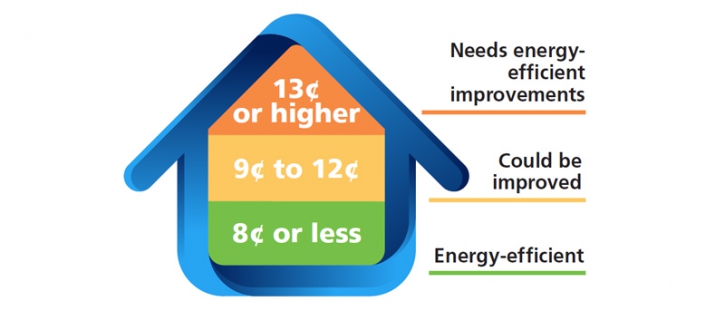 While a professional energy audit from your local cooperative is the best way to determine whether your home is energy-efficient, you can estimate your home's energy efficiency by taking your average electric bill and dividing it by the square footage of your home.
For example, a 1,800 square-foot home with a $260* average electric bill would cost 14 cents per square foot.
*Amount may not include energy cost adjustment: aecc.com/energy-efficiency/energy-cost-adjustments
Homes that cost 9 cents or higher per square foot would benefit from energy-efficiency improvements.
Adjusting your thermostat, air sealing your home, replacing bulbs with LEDs and regularly maintaining your heating and cooling unit can help to improve your home's energy efficiency. For more low-cost and no-cost energy-savings tips, visit aecc.com/energy-efficiency.