Jan 4, 2022
Petit Jean Electric's Food Bank Program helps members with bill payments, groceries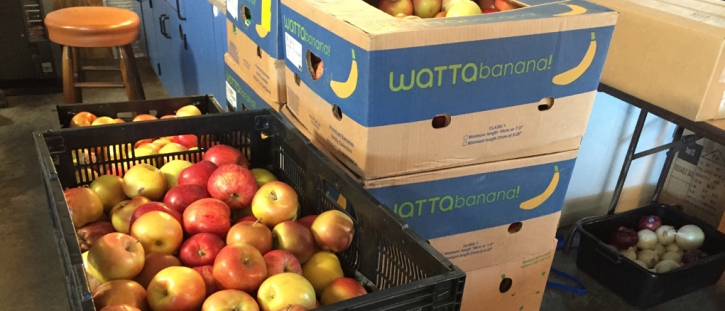 At Petit Jean Electric, serving our members means much more than delivering power. After all, our members are our friends and neighbors. The past two years have been challenging for some families in our service area to pay their electric bills and have money for groceries. Petit Jean Electric created the Food Bank Program to meet this need by incentivizing members who qualify for a Delayed Payment Arrangement (DPA) with vouchers to Choctaw Food Bank.
The Food Bank Program allows the members to take the money they would have spent on food to pay their electric bill. For example, if a member owes $400 on the electric bill and usually spends $100 per week on groceries, the member is placed on DPA which spreads payments out for up to three months. And the member is given a voucher to Choctaw Food Bank ensuring there will be more than enough food for the month.
Choctaw Food Bank is located on U.S. 65, south of Clinton, and is open on Wednesdays from 11 a.m. to 6 p.m. Created by the Choctaw Church of Christ and operated by Claude and Karin Ruiz, the food bank serves about 400 members per week. Monetary donations can be made to the Choctaw Food Bank by mailing to P.O. Box 75, Choctaw, AR 72028. For every $1 donated, the food bank can purchase five cans or five pounds of food.
Petit Jean Electric works with our local community, churches and leaders to help us fulfill our mission statement to make our cooperative stronger in the communities where we live and serve.
Petit Jean Electric partners with the Choctaw Food Bank in its Food Bank Program to provide food for qualifying members in need while helping them pay their monthly electric bills.