Sep 1, 2022
Electrical safety tips for hunters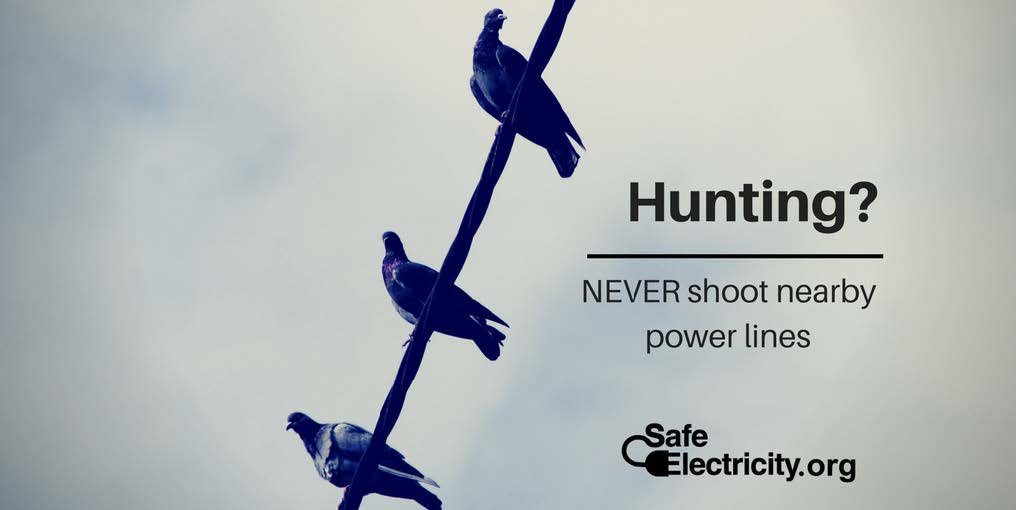 As you prepare for hunting season, keep in mind that along with general hunting safety, electrical safety should be a priority.
You might be preoccupied and excited about the big hunt, but be aware of power lines. Never place a tree stand on a utility pole or near a power line. Energized lines and related equipment on utility poles can conduct electricity to anyone who comes in contact with them, causing shock or electrocution.
Do not shoot near or toward power lines, utility poles, transformers or substations. Stray bullets or pellets could damage equipment, possibly interrupting electric service and causing physical risks to those nearby.
For your safety, follow these additional electrical safety tips:
Familiarize yourself with the area before heading out to hunt. Take note of power lines and equipment, especially when hunting in densely wooded areas.
Observe all signs or postings that advise electrical safety, especially when scouting out a location for your tree stand.
Look up and look out for power lines, and do not come within 10 feet of an overhead line or pole when setting up or taking down a stand.
Never climb a utility pole.
Do not place dove decoys on power lines or other utility equipment. Nonelectrical attachments can pose an obstruction and serious hazards to our lineworkers.
For more information about safety around power lines and other sources of electricity, go to SafeElectricity.org.