Oct 3, 2023
Playing it Safe Online - October is Cybersecurity Awareness Month By Anne Prince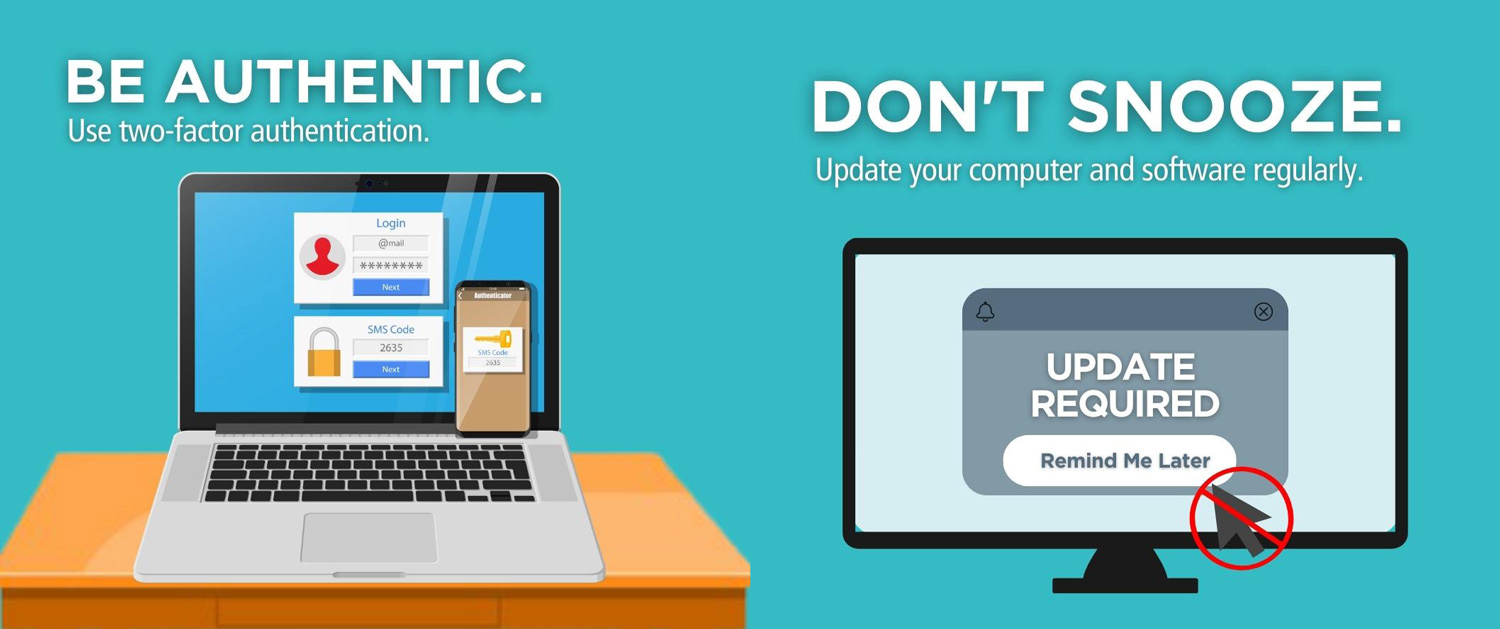 In addition to pumpkin-spice lattes, crisper air and Halloween festivities, October is the time of year we recognize Cybersecurity Awareness Month.
According to the Cybersecurity and Infrastructure Agency (CISA), an agency of the United States Department of Homeland Security that is responsible for strengthening cybersecurity and infrastructure protection, these are the four best ways to keep you and your family safe online:
Implement multifactor authentication (also known as two-step verification) on your accounts. The additional layer of protection makes it much harder for criminals to access your information. Even if hackers obtain your password, they may be unable to access your accounts if multistep verification is enabled.


Update your software. This is one of the easiest ways to protect your personal data. When downloading a software update, make sure it's coming straight from the company that created it. Beware of fake pop-ups that request urgent downloads. Better yet, turn on automatic updates. Uninstall unused software on computers and apps on mobile devices.


Think before you click. Most successful cyber attacks start with a phishing email. Don't take the bait when cyber criminals go phishing. Avoid emails (or texts) that look too good to be true, oddly urgent, poorly crafted or include unusual requests.


Create strong passwords, using long, unique and complex words or phrases. Many password fields today accept spaces as characters, so sentences are acceptable. Consider using a password manager to save time, work across all devices, protect your identity and notify you of potential phishing websites.
Keeping the electric grid and your data secure
Electric cooperatives are doing our share on the cyber front. Part of offering excellent service is keeping that service secure and reliable. Reliability means maintaining and upgrading our equipment to withstand storms and severe weather and using technology and best practices to keep our system secure from cybersecurity issues.
Anne Prince writes on consumer and cooperative affairs for the National Rural Electric Cooperative Association.