Nov 3, 2023
Petit Jean Fiber reaches fiber-tastic feat with 4,000 subscribers
We are thrilled to announce that Petit Jean Fiber has reached a significant milestone — 4,000 loyal subscribers and counting!
Our journey began with a vision to connect communities and empower our members through high-speed internet access, and today, we are one step closer to achieving that goal. We couldn't have reached this milestone without the support of our amazing members, who have placed their trust in us to provide them with reliable, lightning-fast, fiberoptic internet.
From rural homes to bustling businesses, Petit Jean Fiber has become a cornerstone in the lives of our members, enabling them to work, play, learn and connect like never before. We've witnessed students acing their virtual classes, entrepreneurs growing their businesses, and families streaming their favorite shows seamlessly — all thanks to the power of fiber technology.
But this achievement is not just about the numbers; it's a testament to our commitment to bridging the digital divide and making a positive impact on the communities we serve. As we look ahead, Petit Jean Fiber is dedicated to continuing our mission, expanding our network, and providing even more households and businesses with access to the incredible opportunities that highspeed internet offers.
To our subscribers, thank you for choosing Petit Jean Fiber as your trusted internet service provider. Your support fuels our passion, and we are excited to embark on this journey together towards a more connected future.
Here's to 4,000 subscribers and beyond!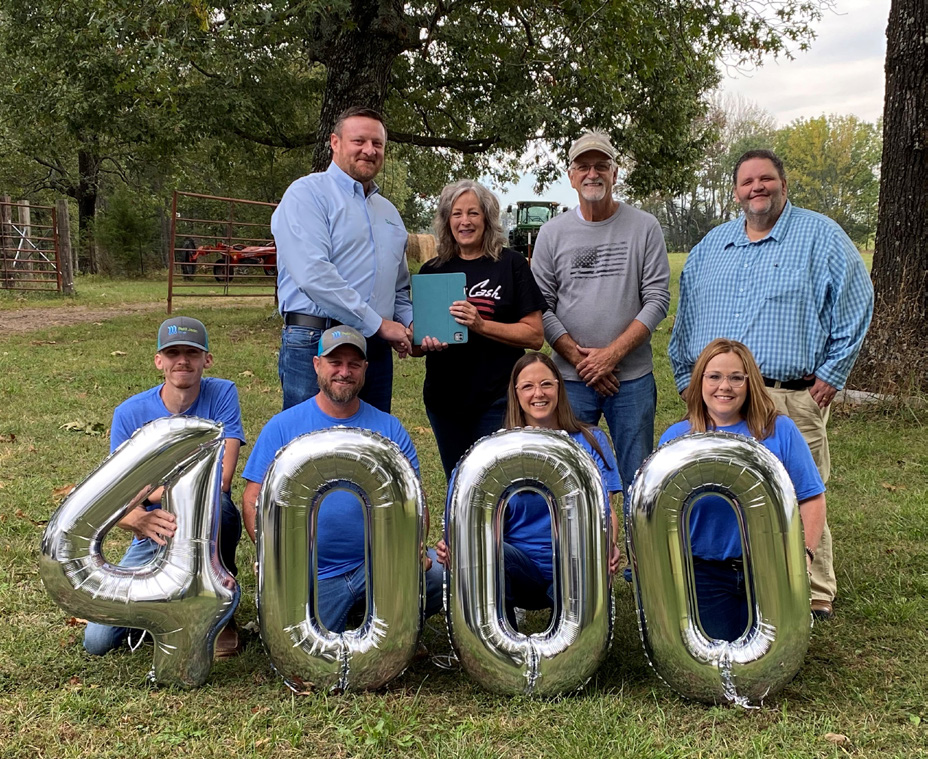 (Top row from left) CEO Michael Kirkland presents new Petit Jean Fiber subscribers Connie and Les Bonds with an Apple iPad for being our 4,000th subscribers. Also present were (top row right) Manager of IT and Broadband Services Chris Green, (front row from left) Austin Smith, Kyle Allen, Kim Beard and Lea Ann Jones.